Buy more, save more!
Buy 2 aprons, save 10%
Buy 3 or more aprons, save 15%
(Discount automatically applies when added to cart. Pre-selected apron bundles already include discount.)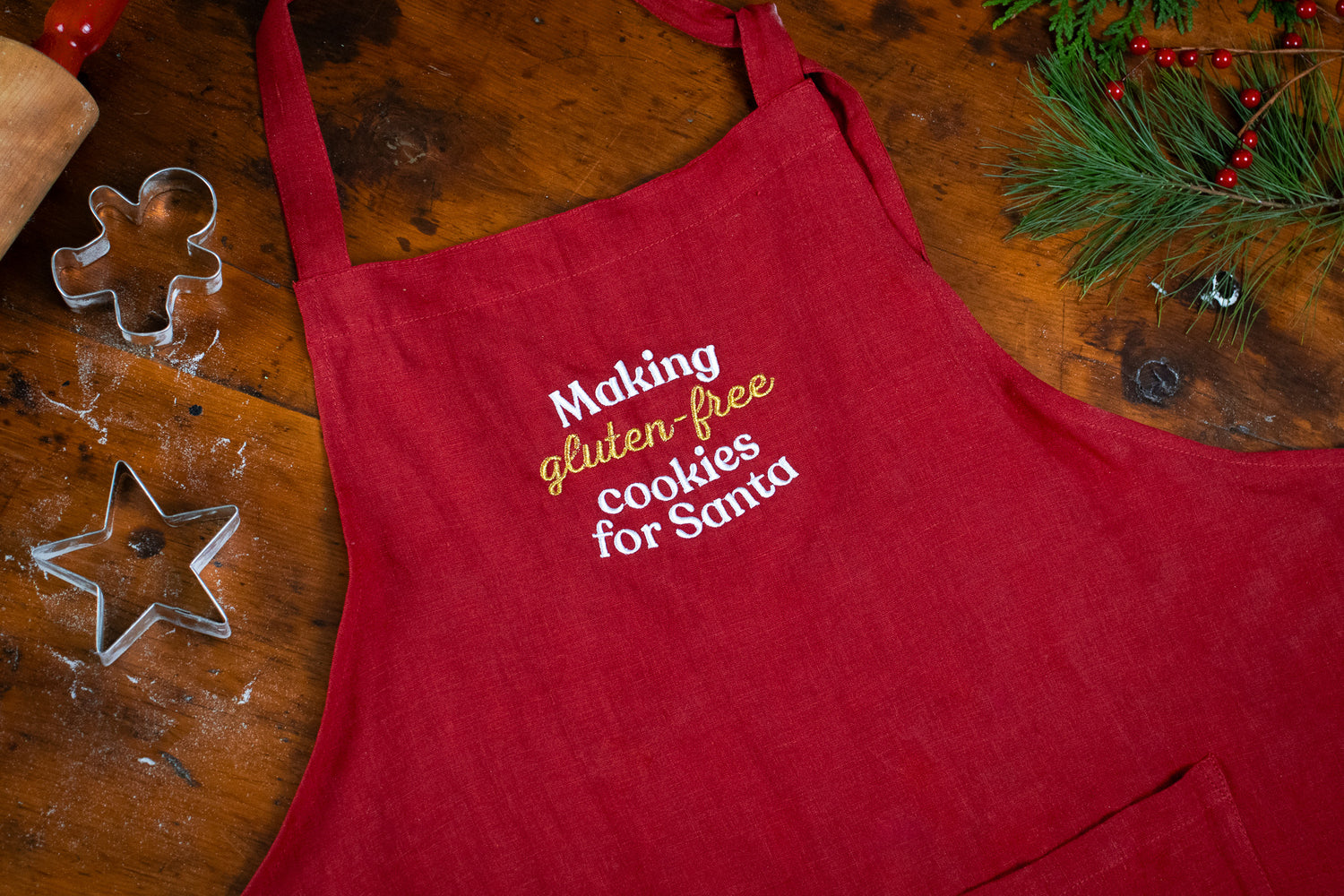 Beautifully embroidered
With "Making gluten-free cookies for Santa" embroidered across the front, these aprons are a wearable piece of the holiday spirit.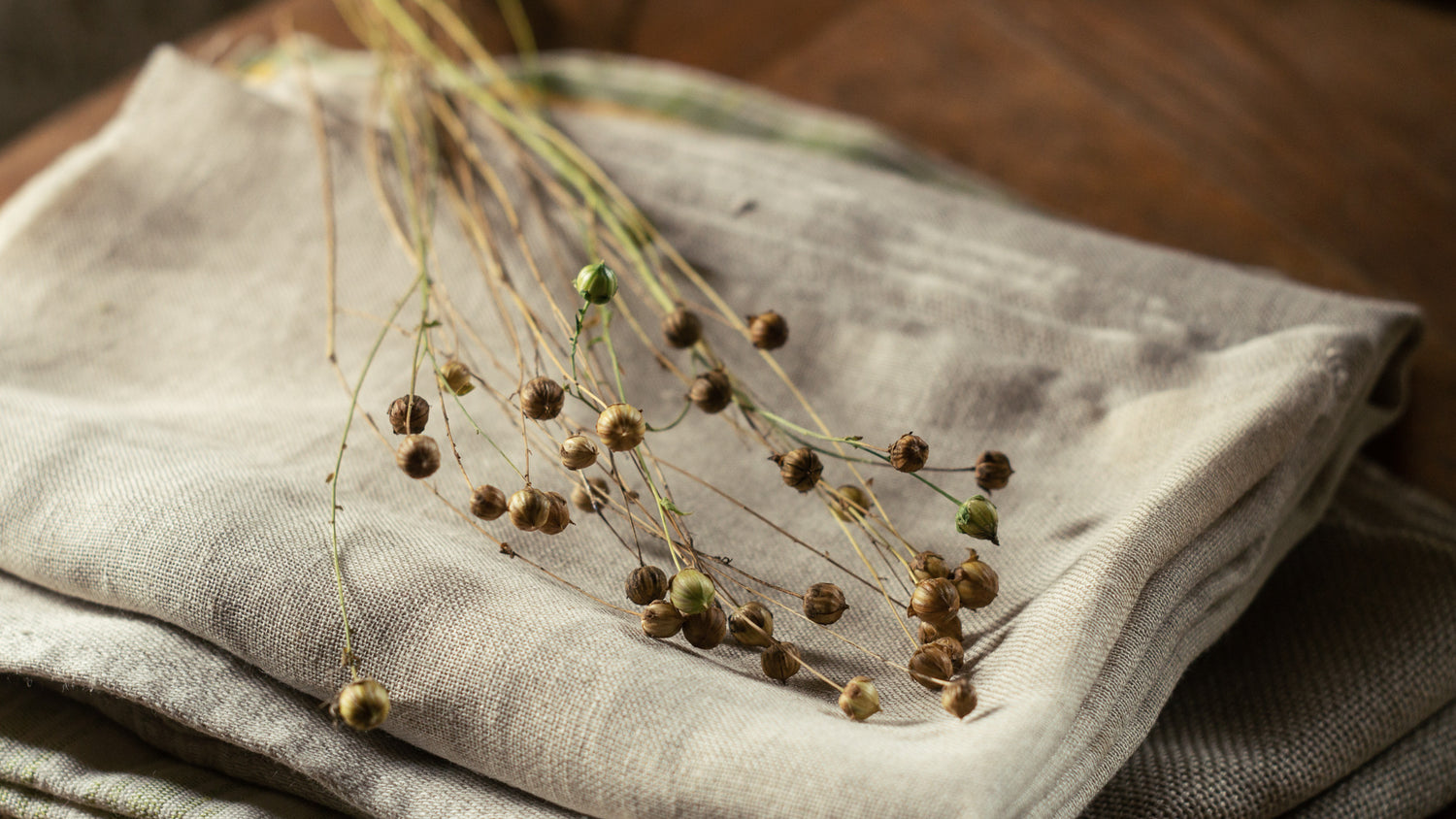 100% linen
Our 100% linen aprons are a fantastic, sustainable choice for the kitchen. Made from eco-friendly flax fibres, they are durable, absorbent, and breathable—perfect for baking in a hot kitchen!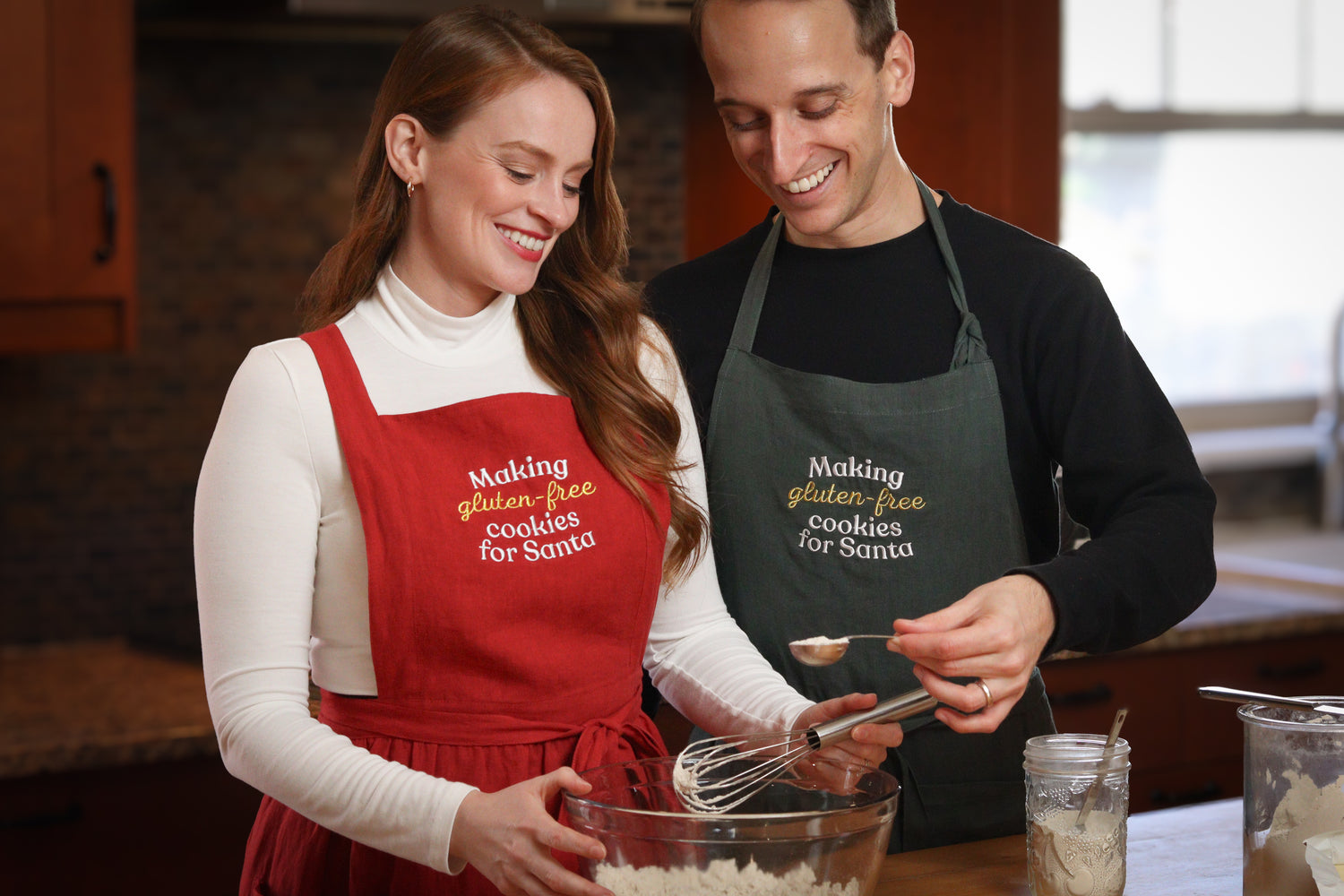 More than an apron
These aprons are more than just kitchen wear—they're a toast to gluten-free living. Show your pride (or your support!).
Perfect for you, your partner, young bakers-in-training, or the extended family clan.